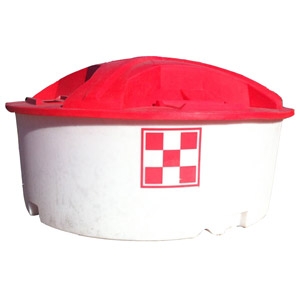 Purina
®
Accuration
®
Range Liquid 12% Fat
Accuration® Range Liquid is a liquid protein-energy supplement designed for free-choice feeding to pasture cattle.
Features & Benefits
Contains 10-12 % fat for high energy
Increases level of readily available energy in ration to improve gains and feed efficiency.
Contains protein, vitamins and minerals
Furnishes all nutrients necessary to balance deficiencies in range cattle diets.
Improve forage utilization
Grazing time and forage intake for cattle fed Accuration® supplements increase 15-20% compared to hand fed supplements. This increases the utilization of your greatest resource, your forage.
Intake Modifying Technology® causes cattle to consume multiple small snacks daily of the supplement, which optimizes the flow of nutrients to the digestive system, thereby increasing forage intake, overall utilization and cattle performance.
Convenience – Peace of Mind
Molasses-fat blend
Easy to store and handle in bulk.
---
Purina Accuration Hi Fat Tub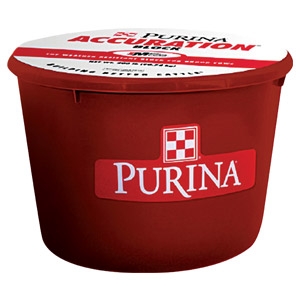 PURINA ACCURATION HI FAT TUB SUPPLEMENT FEED FOR CATTLE
Purina Accuration Hi Fat Tub is a premium, weather-resistant, protein supplement with Intake Modifying Technology®, formulated with a higher level of fat that is designed to provide additional energy to balance nutrient deficiencies in forages for cattle on poor quality forage or lacking energy in their diet.
Please click here to take a look at our online catalog.